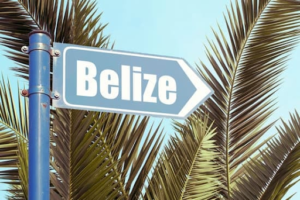 Looking for a new adventure? Whether you're searching for an eco-friendly getaway, a beautiful beach location, or simply something different to explore, Belize has it all. From world-renowned Mayan ruins to the diverse wildlife of the Barrier Reef – there's truly something for everyone in this Central American country. Here are the best places to visit in Belize.
Belize Barrier Reef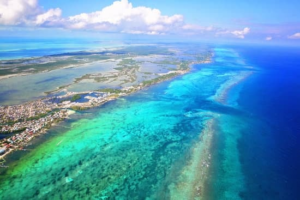 The Great Barrier Reef in Australia is the biggest coral reef system in the world, while the Mesoamerican Barrier Reef is the second-largest coral reef system in the world. The Belize Barrier Reef is a 300-kilometer part of the Mesoamerican Barrier Reef. Approximately half of all tourists that come to Belize go to the location that is considered to be the most popular in the country. This location is known for its excellent opportunities for scuba diving and snorkeling. The Belize Barrier Reef Reserve System is responsible for the protection of a significant portion of the reef. This system consists of three atolls, seven marine reserves, and over four hundred and fifty cayes. The Great Blue Hole, which is widely considered to be Belize's most popular diving spot, can be found within the reef.
Caracol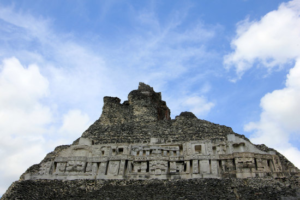 On the Vaca Plateau, 500 meters (1650 feet) above sea level, you'll find Caracol, the largest Mayan site in Belize. It was one of the largest Maya cities, with a population of around 150,000 strong, making it larger than Belize City by a factor of two. More than forty structures were put up between the years 484 and 889 AD, the peak construction period. Near all of Belize, the highest man-made structure is the 43-meter-tall pyramid in Caracol (143 ft).
Caye Caulker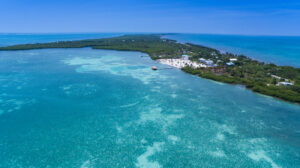 Although it lacks Ambergris Caye's beautiful beaches, Caye Caulker is nevertheless a popular stop for weary travelers because of its chill atmosphere, low prices, and plenty of bars and restaurants. Caye Caulker is a small island accessible from Belize City by small plane or water taxi, and it is more of a place to relax and take leisurely walks than it is to do any serious sightseeing. Caye Caulker is a popular destination for scuba divers and snorkelers. In close proximity to the Belize Barrier Reef, the island offers some of the best diving in the Caribbean.
San Ignacio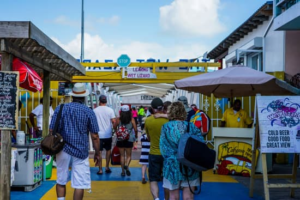 About 35 kilometers from Belmopan, the friendly and laid-back town of San Ignacio offers a pleasant climate, delicious food, cheap hotels, and a reliable bus service. Given its location at the confluence of two rivers and at the foot of many forested hills, it serves as an ideal departure point for excursions to nearby Mayan ruins and nature reserves. A large number of people who are traveling to or coming from Guatemala pass via San Ignacio. The locals often just call it "Cayo," from the Spanish name for the islands in the area.
Ambergris Caye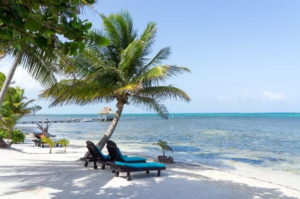 Ambergris Caye is the largest of Belize's islands, and it's a tropical paradise where people often ride around on golf carts, wear shorts and flip-flops, and spend their days lounging on white sand beaches. Principal pursuit Ambergris Caye, Belize, is a fantastic vacation destination because of its picture-perfect Caribbean beaches, luxury hotels, delectable cuisine, and laid-back vibe. From Belize City, you may get there quickly by air or sea.
Tobacco Caye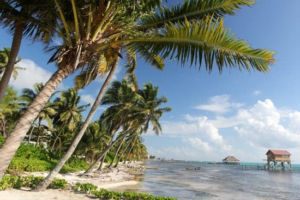 Approximately 16 kilometers (10 miles) north of Dangriga, at the very top of the South Water Caye Marine Reserve, lies a little island known as Tobacco Caye. There are six small, simple hotels on the island where guests may rest and relax. Because it is part of a marine reserve, Tobacco Caye has earned a reputation as a fantastic spot for shore diving. Divers and snorkelers have developed a strong affinity for this Gaia over the years.
Hopkins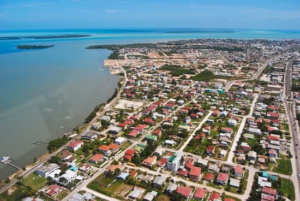 Hopkins, a small town south of Dangriga that spans along a bay, is the cultural center of Belize's Garifuna people. The Garifuna have roots in Araucana, the Caribbean, and Africa. The town celebrates Hopkins Day, its own national celebration, and Garifuna Independence Day on the same day, with parties that often go on until the early morning hours, punctuated by the rhythmic beating of drums. The town is a great place to learn about this unique culture because Garifuna is still widely spoken among the locals.
Belize City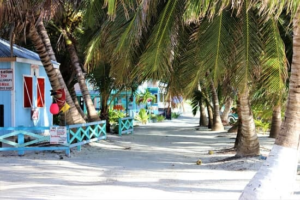 Belize City is the country's capital and largest city. It is on a little peninsula in the water near the mouth of Haulover Creek. When hurricanes and floods in the 1970s wiped out the city, the government was forced to move to Belmopan. The majority of tourists only stop in Belize City to pass through. Nonetheless, Belize City has a wide variety of cultural attractions, making it the country's cultural epicenter.
Conclusion:
There are so many amazing places to visit in Belize that it is hard to narrow it down to just a few. From the rainforest and cenotes of the north to the Maya ruins and coral reefs of the south, there is something for everyone in this tropical paradise. If you plan a trip down to Belize soon, be sure to visit the places mentioned above.